Storage solution for Bath, Bristol & Keynsham
Should you need a storage solution in Bath, Wild & Lye Removals are able to offer you a variety of Secure & Confidential storage facilities to suit your household or commercial storage requirements, from single boxes to entire households or office contents.
Whilst your goods are in storage, they are placed in our secure and alarmed warehouse which is monitored 24 hours a day. You can rest assured that your belongings are in safe hands, as our warehouses are purpose built to withstand the elements. Wild & Lye Removals are fully insured for all contractual and public liabilities, should you require optional All Risks Insurance, this can be arranged subject to payment of appropriate surcharges.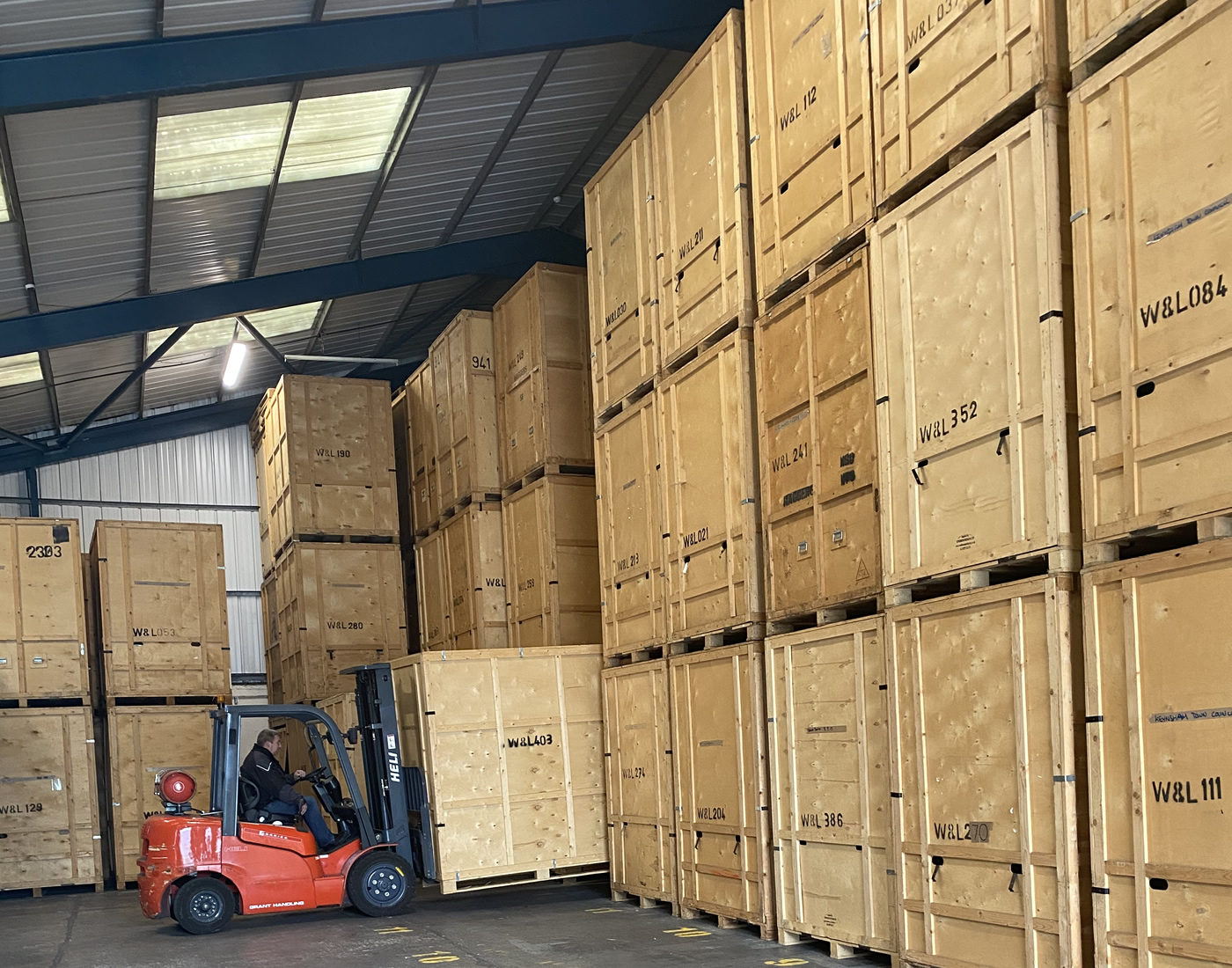 Containerised Storage for Bath and locally
Containerisation is the modern form of storage for household goods – clean, secure and ideal for long-term situations, as all goods are loaded into containers either at your residence or at store and everything remains sealed from the moment until the day it is returned.
It's very simple. Normally a vehicle purpose made for carrying wooden containers will arrive at your house. All furniture and effects will be protected whilst being professionally packed into containers, which are then sealed and taken back to our secured containerised warehouse to be systematically placed by our trained operative.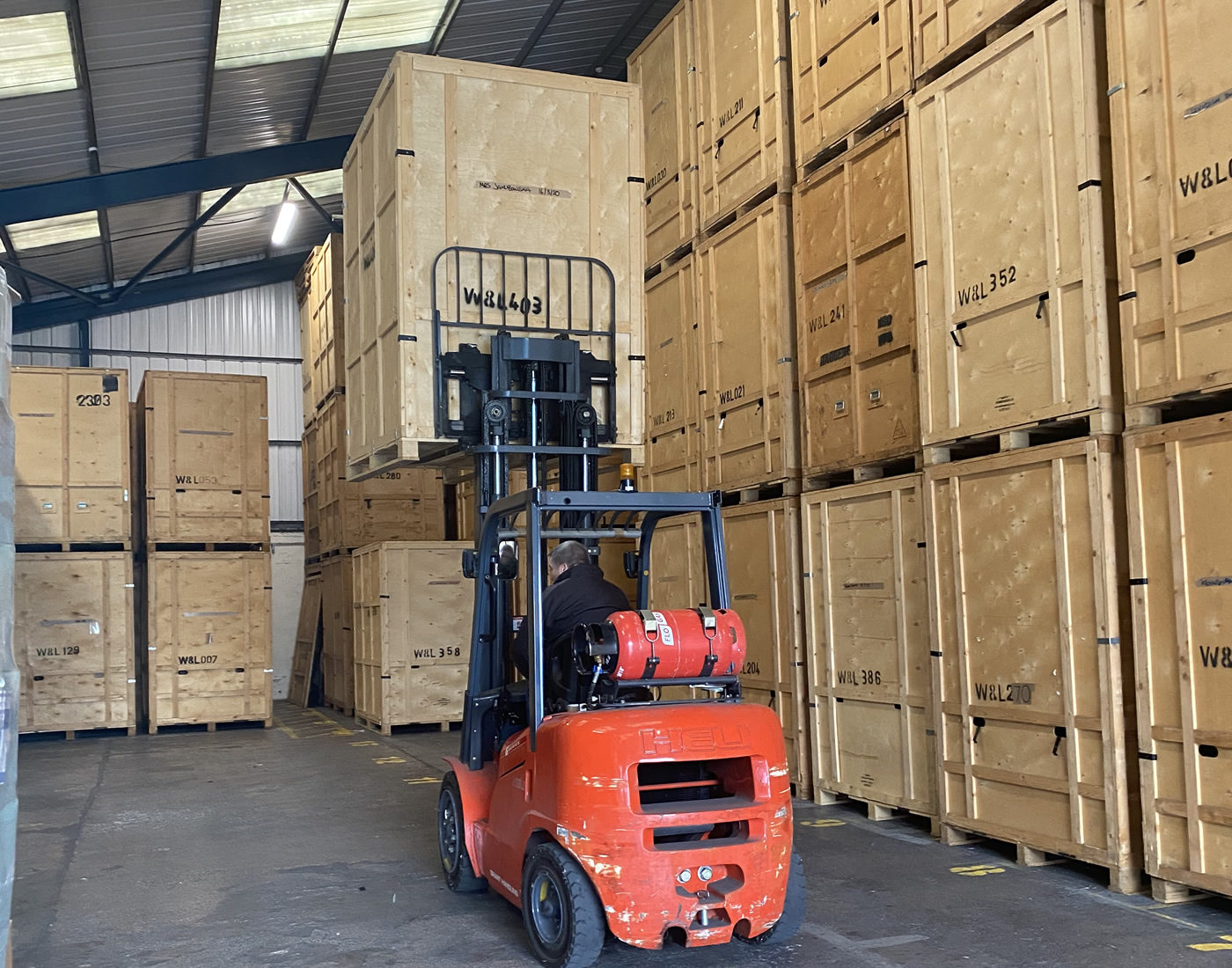 The size of the containers is 6ft x 6ft x 7ft = 250 Cubic Feet.
Your goods will remain untouched in the sealed container until you want them back, when the containers can be fork-lifted onto the removal vehicle for delivery. This system involves minimal handling, whilst still ensuring that your furniture and effects are safely stored.
Wild & Lye Removals are also able to offer a full packing, collection and delivery service, including removing items to a self store. Alternatively we will be pleased to receive your belongings into store from your own transport or hand out your effects to your own vehicle as and when required.
Self-storage solutions for Bath, Bristol and Keynsham
Self-storage is also a secure solution to storage needs. In most cases, the storage unit you hire can only be accessed by yourself – you'll be the only authorized key holder, although you can generally nominate further key holders if you wish. In most cases, you'll be expected to provide your own lock for your space – giving you an extra guarantee of security. In addition, our self-storage services will have a range of their own security measures in place – these can include CCTV, guards and alarm systems.
We offer this service at great prices, and our friendly, trustworthy and professional staff will surely be able to cater to your every need.
Call us today for a estimate on: 01225 443398 or contact us for a quotation.